Destocking and batch selling for export, a field where professional expertise really countsl
It's a profession in its own right, and is quite distinct from destocking on French soil. Export destocking calls for fine expertise, to lead you through complex customs procedures, strict protocols and rules that vary from country to country and are constantly changing.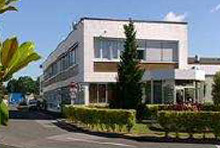 DED is the France's leading specialist in destock consumer products for export
With over 20 years' experience in destocking and batch selling for export behind us, the DED team is recognised as the leading market specialist. DED has a 15 000m² warehouse for greater efficiency, facilitating the work of customs clearing agents and customs controllers, as well as optimising container packing and dual labelling.
The guarantee for suppliers that products are correctly exported
We maintain a transparent relationship with our suppliers and we provide full access to the E.X. customs export declarations, the guarantee that products have been exported.
We partner our local distributors
All the products we export are of a high quality and respect current standards. DED acts as a partner to clients, helping them at every stage of restocking and with no obligation to pack containers with one single product.
If you are interested in our destock and batch selling products, contact us for information on availability.